GREEN PACKAGING
We are proud to say that in India, we were among the first to use green packaging.
Zero Waste | Sustainable | Eco-Friendly
PREMIUM ORGANIC FARM PRODUCTS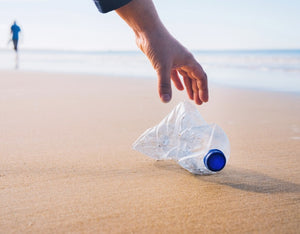 There's a lot of plastic pollution in the environment, some with our name on it – and that's not okay with us. We're completely rethinking the role of plastic in our business entirely. Svastya Organic Farms follows sustainable and eco-friendly practices in all aspects of its operations, from farming to produce packaging and recycling.
Bringing you premium-quality items necessitates a lot of hard work and dedication on our part. Please be patient with us because we are humans at work.
What we use for packaging??
Corrugated recyclable cardboard boxes.
Water-activated paper tapes
Recycled Corrugated boxes
Glass Bottles wrapped in Coconut coir
The environmental benefits of eco-friendly packaging are the most obvious. Natural resources used in the production of eco-friendly packaging are typically conserved by using recycled, biodegradable materials. Additionally, the manufacturing process is frequently more effective, using fewer precious resources overall and reducing the damaging effects that businesses have on the environment.
1. Biodegradable:
Green packaging not only lessens your carbon footprint but also has positive long-term effects even after it has been used for shipping. These sustainable alternatives materials have a minimal environmental impact because they are recyclable and biodegradable.
2. Diminished reliance on fossil fuels:
Green packaging strives to use as little fossil fuel energy as possible to reduce the carbon footprint of packaging manufacturing.
3. Reduced use of natural resources:
By designing minimal packaging, green packaging manufacturers help reduce the consumption of natural resources. This reduction helps ensure resources will remain on our planet for future generations.
4. Increased use of recycled products:
The more we can recycle post-consumer materials, the less energy and fewer resources we waste on creating all-new packaging. Recycled products use less water and less energy than their brand-new cousins. Green packaging often strives to meet goals such as using 100% post-consumer recycled paper products and recycled plastics.
5. More energy-efficient manufacturing methods:
Instead of relying on fossil fuels, green packaging strives to use alternative power, such as wind or solar energy.
6. Increased use of renewable resources:
Instead of using paper derived from cutting down trees, we use paper that comes from agricultural fibers instead.
7. Cleaner and safer oceans.
Plastic packaging is notoriously harmful to marine life. According to the nonprofit group Plastic Oceans International, more than 8 million tons of plastic get dumped into our oceans every year. As a result of this dumping, biologists have found one out of every three species of marine mammals entangled in ocean plastic, and they have found an astonishing 90% of all seabirds with plastic pieces lodged in their stomachs. Making use of alternative sources of packaging helps mitigate these unfortunate conditions.
Thanks for choosing Organic,Sustainable and a Zero-waste product.